May the 4th is an important date in any Star Wars fan's calendar, and with it now upon us there truly is no other way to celebrate your love for the franchise than by decking out your digs with galaxy-inspired collectables.
1. Star Wars Lightsaber Pizza Cutter – £14.99
Truffle Shuffle's lightsaber inspired pizza cutter is perfect for anyone who wants to add The Force into their cooking. Grab a pizza, join the squad for a streaming night-in and show off your new handy gadget while you play your favourite Star Wars game. This pizza cutter also has sounds, so you can even pretend you're the Jedi you'd always dreamed you'd be.
2. Giant Star Wars Death Trooper Helmet Wireless Speaker – £100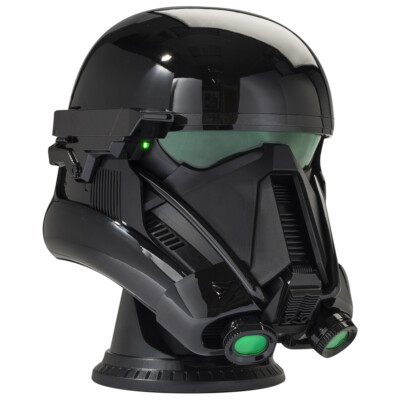 If you're looking to upgrade your current sound system, why not do it with your very own Death Trooper helmet wireless speaker? Now this product is a little bit pricier, but hey – you can't put a price on true happiness, and Star Wars fans can dance along to the Cantina Band playing out of a Darth Vader-style head. You can also buy a Storm Trooper version of the wireless speaker for the same price!
3. Star Wars 'Geektionary' Book – £10.99 (Currently on offer for £6!)
Another from The Works is a comprehensive 'Geektionary' companion guide book for all things Star Wars. Want to make sure you're the ONLY fan who knows everything about Luke and the gang? Definitely a good item to keep in your collection, and it might even help you win a niche question on your next Star Wars quiz night!
4. It's Not Wise To Upset A Wookie Lunch Box – £11.99
Not only is this Wookie-inspired lunchbox perfect to take everywhere with you, it's actually made from Bamboo and is environmentally friendly, meaning you're doing your bit to help the galaxy every time you use it! Lunch boxes might not be on your radar while lockdown is taking place, but once you can officially head to your place of work again it'll be a perfect new addition to your working day!
5. Black Star Wars Millennium Falcon Messenger Bag – £35.99
This messenger bag is perfect for any Jedi on the go. The bag is official Star Wars merchandise, and measures approx. 30cm (h) x 40cm (w) x 12cm (d). The inside also has a zip-up compartment to separate items you need instant access too.
6. Star Wars Top Trumps Quiz – £10.99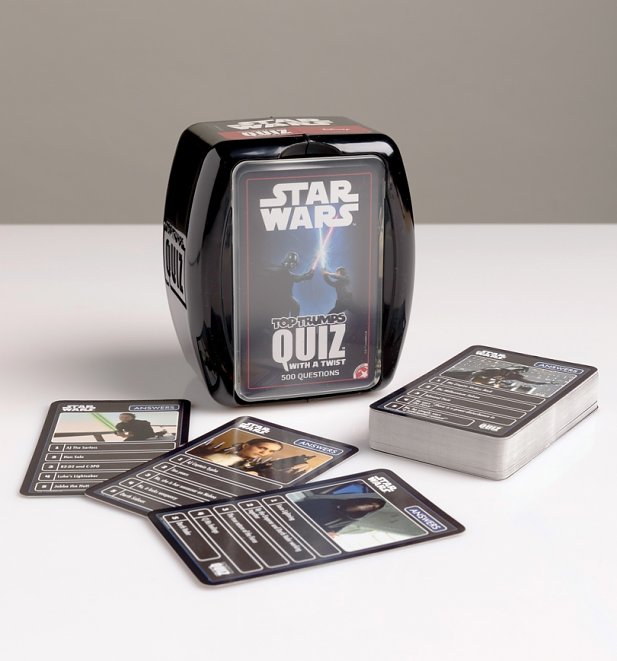 Nostalgia alert, who remembers Top Trumps?! Well you can currently buy the Star Wars edition for just £10.99 from Truffle Shuffle, and is a perfect way to pass some time during lockdown. Use The Force to convince your family members and friends to duel you at this classic card game, and there's over 500 questions to test your Star Wars knowledge.
7. The Star Wars Cookbook: Hans Sandwiches And Other Galactic Snacks – £19.99
Lockdown has left people desperate to try new things, and one way to help the time go buy is to bake and try out new food – especially with the lack of restaurants currently open. Why not try your hand at some Star Wars-themed food? This cookbook has tips and recipes for ALL ages, so even the youngest Jedi Knights can get their hands dirty. The book comes with two different sandwich cutter shapes, so you and your loved ones can get creative in the kitchen.
8. Star Wars Lightsaber BBQ Tongs – £32.99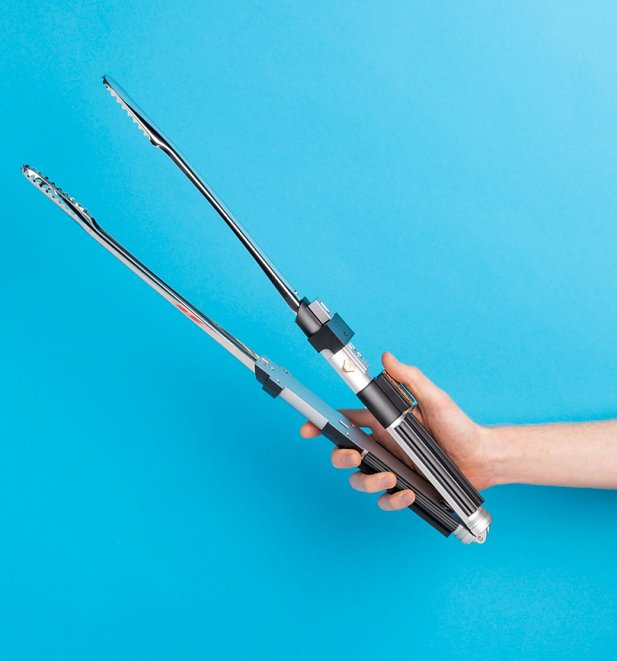 The weather is definitely getting better as Summer approaches, and if you're lucky enough to have a BBQ (or even a garden to have a BBQ in), then these Lightsaber-inspired cooking tongs are perfect for helping you cook off a dinner platter good enough to make Dex jealous. The tongs are made from metal with a plastic handle, measure approx 57cm (length) x 5cm (w) and are part of official Star Wars merchandise.
9. Darth Vader Star Wars Dark Side Coffee Travel Mug – £10.99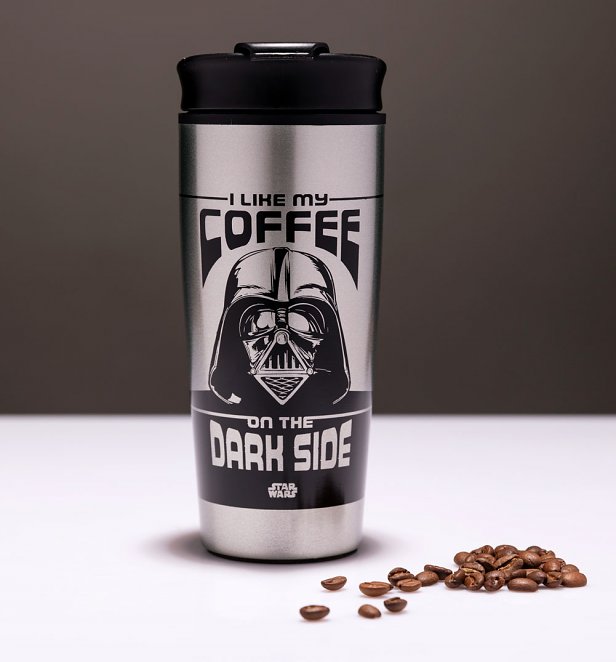 This travel mug is amazing for any Darth Vader fans on-the-go, however it is good to mention that at the time of writing, the travel mug is out of stock – but you CAN be notified of when it returns – so if you're not quite looking for a gift for someone just yet but want to get ideas in mind, this is definitely one for you. The mug can hold 450ml of your chosen drink, and has a resealable non-drip plastic lid.
10. Pop by Loungefly Star Wars Yoda Cosplay Mini Backpack – £74.99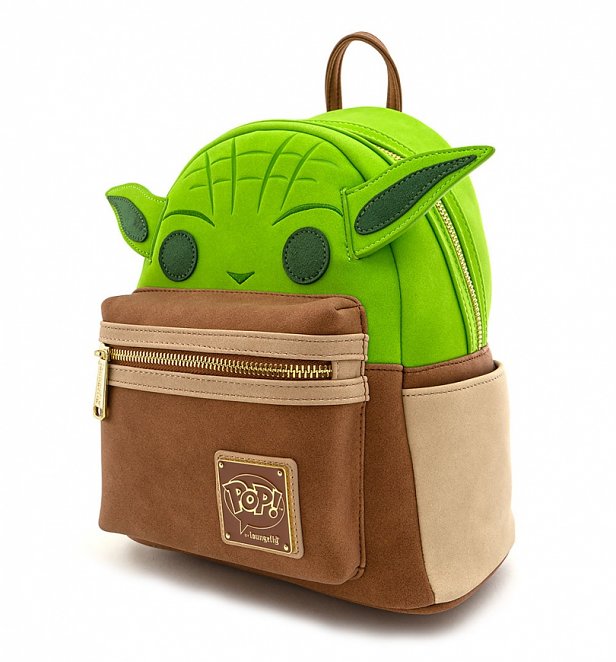 This Yoda mini backpack from Pop by Loungefly is coming to Truffle Shuffle soon, and is bound to be extremely popular for anyone who loves a more cute, cosplay approach to their merch-buying. Measures 27 cm H x 24 cm W X, 15 cm D (approx), the bag has exterior side pockets and a zipped front pocked, and comes with adjustable shoulder straps and is made from premium leather.
BONUS: Xbox One S 1TB with Star Wars Jedi: Fallen Order Deluxe Edition – £249
If you've heard good things about the latest Star Wars game, Fallen Order, and lack a console to play it on then this Xbox One S bundle could be what you're after. We might be coming to the end of the current generation of consoles but, with Xbox Game Pass, there's never been a better time to check out the Xbox One.
This article contains affiliate links, please be aware that GameByte may receive commission on purchases made but this will not affect how much you pay.
[Featured Image Credit: Truffle Shuffle / The Works / Disney Star Wars]