It's finally time to head back to Dimension C-132 for a new slew of Rick and Morty episodes, as Adult Swim gifts a cryptic teaser trailer for the next run. After a mere two years of waiting, Dan Harmon and Justin Roiland's sci-fi caper dropped the first half of Season 4 late last year. Although there's no news on when the next five will air, a new trailer hypes the show's return.
For those who don't know, Rick and Morty is basically an R-rated version of Back to the Future that follows genius scientist Rick Sanchez as he travels through time and space with his unwilling grandson. Rick and Morty has developed a cult status over the years and become a huge part of pop culture. With a multi-season renewal paving the way for plenty more Rick and Morty, Harmon and Roiland are going from strength to strength.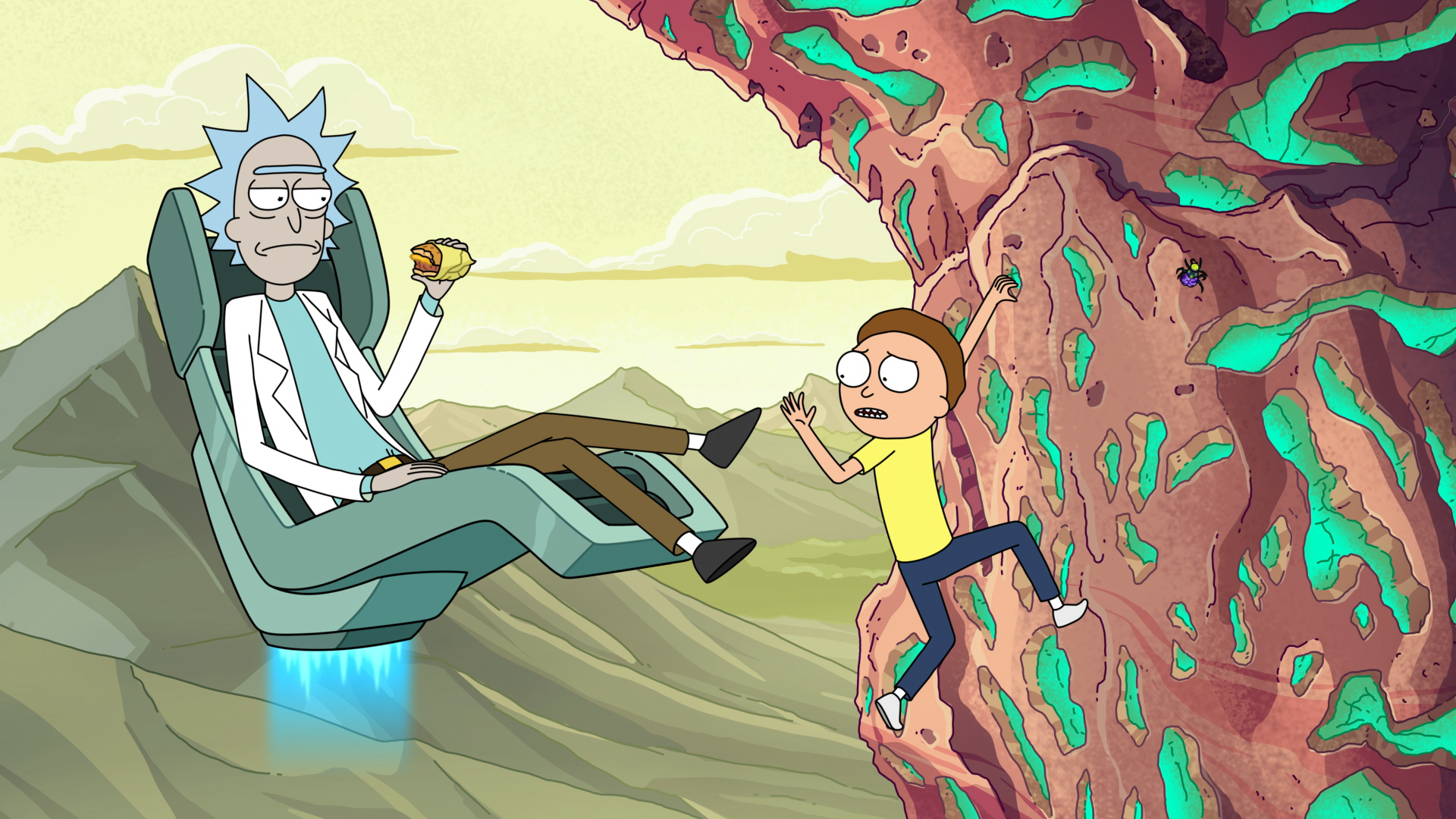 While the first five episodes of Season 4 included the return of Mr Poopybutthole, sex dragons, and the most picturesque toilet in the multiverse, you can bet there's even more weird stuff just over the horizon.
The 15-second teaser is titled "Rick's Game" and sees a line of doomed video game Morty avatars being forced off a cliff, at gunpoint, by some angry Meeseks. It flips into a trippy montage of a flaming dog and some demonic-looking fly monsters. The clip ends with multiple Ricks laughing as the words "GAME OVER" play on the screen.
It's a typically bloodthirsty affair from the pair, but is there more to it? The show is known as an out-there Easter egg hunt, teasing that the clip is more than just a way to pass the time. Even if we love the short video, fans have taken to Twitter in their droves to demand an update on when the rest of Season 4 will air.
To be honest, we're probably in for a bit of a wait. Rick and Morty isn't exactly known for its speedy turnaround on episodes. Previously, Harmon told Kevin Smith and Scott Mosier's SModcast that contract negotiations are the reason we have to wait so long between seasons. Still, we'd expected things to run a little smoother these days.
For now, it looks like you'll have to invent your own portal gun or settle for reruns of Interdimensional Cable until we get an update on Rick and Morty Season 4. All there's left to say is, "Show us what you got!"
[Featured Image: Adult Swim]