Kevin Feige may have already said the Marvel Cinematic Universe is open to the idea of R-rated outings (we're looking at you Deadpool), but could Disney also turn its hand to an R-rated Star Wars horror? Now, Doctor Strange's Scott Derrickson has pitched his very own horror movie for that galaxy far, far away.
Back in 1977, George Lucas hopped in the Millennium Falcon and shot for the stars with Mark Hamill, Carrie Fisher, and Harrison Ford in tow. While Star Wars grew to be a goliath of the sci-fi genre across the nine-episode Skywalker Saga, the House of Mouse is branching out into other corners of the cosmos.
Posting on Twitter, Derrickson said he was asked what kind of Star Wars movie he'd like to make. The director admitted he'd love to craft an R-rated horror movie based on the ice planet of Hoth:
"Just asked what kind of Star Wars movie I would make. I answered that I would make Hoth, an R-rated frozen planet horror film in the vein of The Thing or Lovecraft's In the Mountains of Madness, with zero connection to any previous characters or storylines."
For those who need a refresher, Hoth famously appeared in Star Wars: The Empire Strikes Back as the location of the Rebel Alliance's Echo Base. It was the planet where the movie's memorable Imperial Walker battle happened and Luke Skywalker faced off against the yeti-inspired Wampa.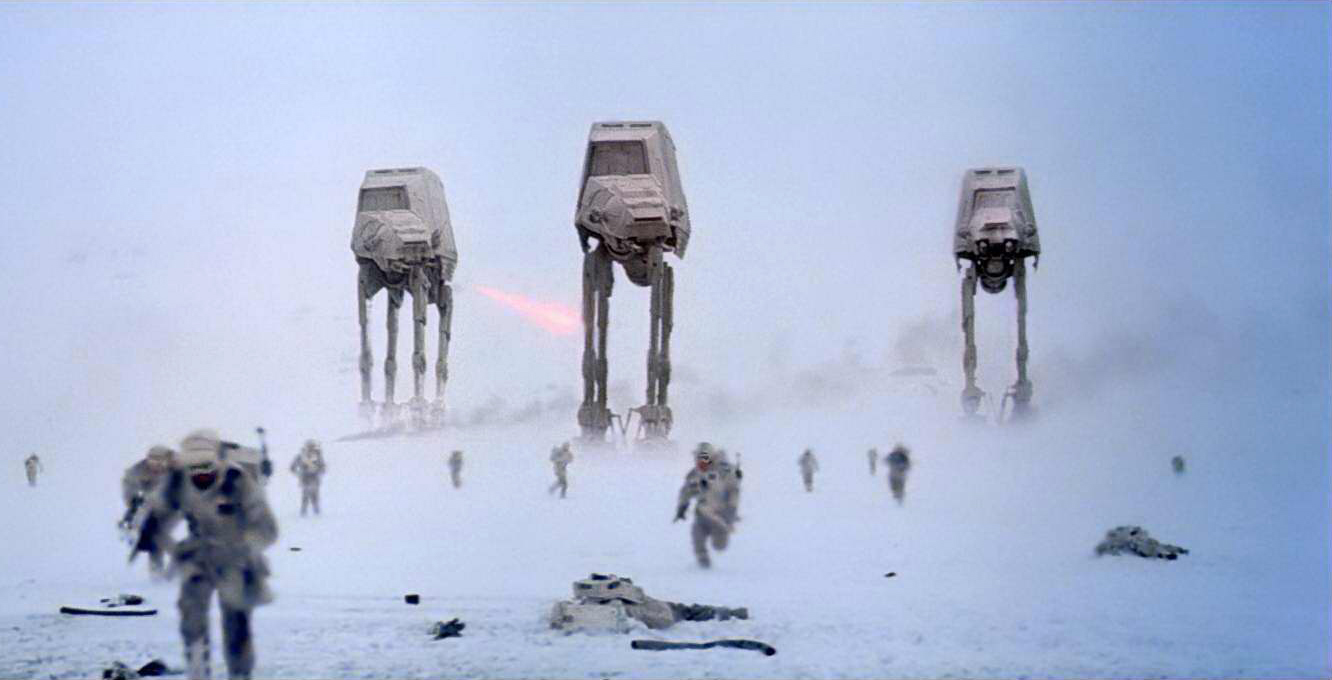 It's easy to picture Derrickson's idea of a Lovecraftian movie packed with hungry wampas and other murderous monsters dwelling in the bowels of the ice planet. Hoth is one of the franchise's most iconic planets and has notably appeared in several Star Wars games.
You only have to look at the runaway success of Gareth Edwards' Rogue One: A Star Wars Story to see straying from the norm can pay off for Star Wars. Elsewhere, Ron Howard's Solo: Star Wars Story was a box office disappointment and led to Disney reining in its plans for an ongoing saga.
When it comes to Star Wars, barely a day goes by without news of a new project. From the canned trilogy of Game of Thrones' David Benioff and D.B. Weiss to Kevin Feige's mysterious Star Wars movie, the Cassian Andor Rogue One spin-off series to Ewan McGregor's return as Obi-Wan Kenobi, we're moving far beyond Luke, Leia, and the rest.
However, it's important to remember Star Wars is still a family franchise at its core. Even Jon Favreau's bloody The Mandalorian is still sitting comfortably on Disney+. Even if Derrickson wants to make a brutal R-rated Star Wars movie, it's likely just a pipe dream.
That being said, Derrickson could easily add Star Wars to his already full plate after stepping away from Doctor Strange and the Multiverse of Madness. Spider-Man's Sam Raimi is tipped to take over from Derrickson on what's billed as the MCU's first comic book-horror hybrid. If the candy-coated world of Mickey Mouse is willing to take the MCU down a darker route, who's to say we won't embrace this with Star Wars?
[Featured Image: Disney]