While it seems like an eternity has passed since we first sat down for Avengers: Endgame, fans have spotted a glaring error in the movie's final battle. As Earth's Mightiest Heroes united to take on Josh Brolin's Thanos, the Mad Titan was outsmarted at the last minute…or was he?
Endgame spent most of its epic runtime zipping through the history of the Marvel Cinematic Universe as the surviving Avengers (and a few new additions) enacted their own complicated time heist to gather the Infinity Stones for themselves. This all culminated in a deadly assault on the Avengers compound as 2014 Thanos launched a final attack on the team.
Video you'll love from around the web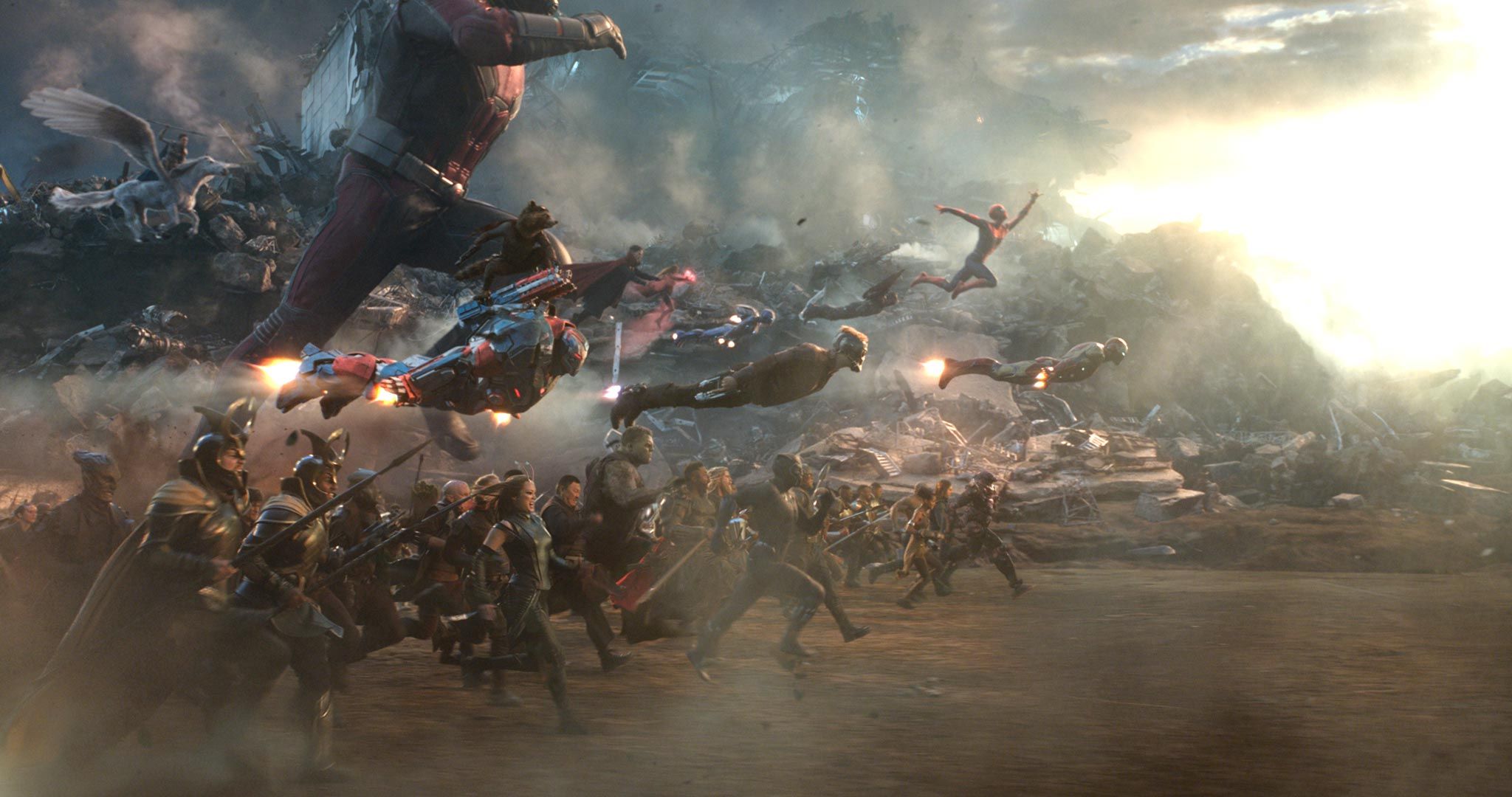 It looked like the Avengers were licked when even the combined efforts of heroes like Iron Man, Scarlet Witch, and Captain Marvel couldn't defeat him. For a split second, Thanos had the upper happened and threatened to do another big snap moment to destroy the universe.
The Mad Titan was bested as Robert Downey Jr.'s Iron Man took the Infinity Stones for himself, snapped Thanos, and perished in a moment of heroic sacrifice. However, redditor u/caramello03 spotted that Thanos should've seen Iron Man coming.
They note that from the angle Thanos is standing, he should've at least noticed the bright green Time Stone was missing from his golden glove. Other commenters jumped on the bandwagon and agreed. One wrote, "Even in the theater, I was like why didn't he notice?" and another mused that Thanos would be "physically blind" not to spot the gems were gone.
Someone else said it was deliberate: "It was showing that overconfidence is his undoing. He so busy gloating and thinking about a 1 liner, that he didn't even bother to notice the stones were gone."
Elsewhere, it turns out Endgame cut the return of Doctor Strange villain Dormammu. With the official Endgame script now available online, there's a whole Quantum Realm of interesting titbits to digest. Turning to page 77 of Christopher Markus and Stephen McFeely's screenplay confirms the return of Dormammu.
The scene takes place just after the comedic, "That is America's ass" scene. It involves Mark Ruffalo's Hulk being blasted into his astral form as Tilda Swinton's Ancient One explains why she can't hand over the Time Stone.
Similar to the theatrical cut, the Ancient One says, "In this new branch reality, without our chief weapon against the forces of darkness, our world would be overrun." Endgame was then due to cut to a shot of Dormammu consuming the Hong Kong Sanctum Sanctorum.
Who knows, maybe Dormammu could've given Thanos the heads up that he was missing the Infinity Stones. After all, he's pretty used to the Time Stone after being trapped in a continuous loop with the powerful costume jewellery.
[Featured Image: Disney]