Get excited because the first images of The Witcher Season 2 appear to have made their way online. Henry Cavill is putting on his best blonde wig to once again play Geralt of Rivia and tackle the monster-filled world of Netflix's fantasy epic.
While filming was rumoured to start later this month, Witcher fansite Redanian Intelligence reports things are already getting underway. Even though we're currently taking this one with a pinch of salt until there's the official nod, there's been talk of costume fittings for extras — with a sneak peek at a Nilfgaardian soldier.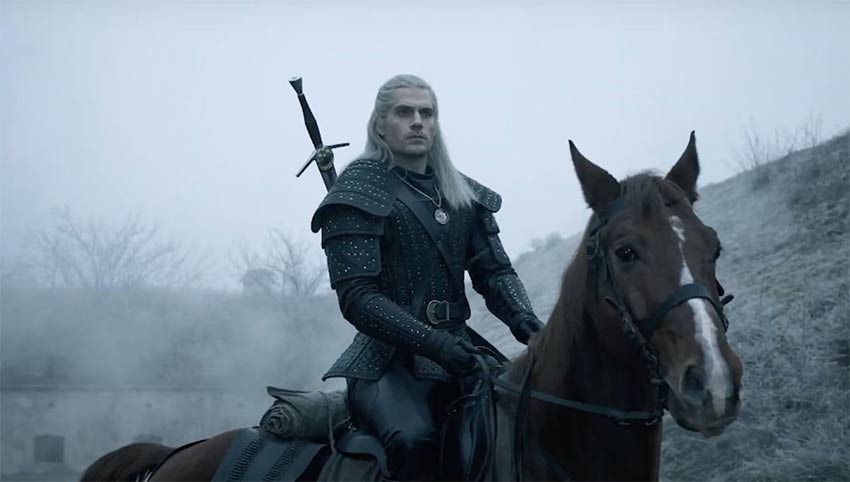 The Witcher was due to start rolling its cameras on February 17, but by the looks of it, showrunner Lauren Schmidt Hissrich is once again getting ahead of the game. Interestingly, it's the same as when Season 1 starting filming a few days early.
Filming is expected to begin in England, then move to Scotland and countries in Eastern Europe over the next few months. Cavill is obviously back as Geralt and will once again be joined by Freya Allan and Anya Chalotra in their respective roles of Ciri and Yennefer.
Elsewhere Season 2 is adding a new character for a multi-episode arc. Carmel Laniado, who stars in the new Robert Downey Jr. film Dolittle, has been confirmed to star in the show. The character of Violet is described as: "[She is a] young girl whose playful and whimsical demeanour is a front for a smarter and more sadistic character."
Hissrich, has previously explained how season two will be "different" and follow a more simplistic timeline.
"The narrative structure was put in place so that we could tell Geralt's short stories (the foundation of the whole Witcher world, in my opinion), while Ciri and Yennefer could also be a part of the action," she wrote during a Reddit Ask Me Anything session.
"They're stories don't happen simultaneously, so we knew we needed to play with time a bit. This will definitely change in season two, as they're stories have begun to converge."
She admitted on the platform that she didn't see the criticism coming about the timeline confusion.
"Honestly, I didn't expect this to be one of the most hotly-contested part of the series. I've heard a lot of people say 'I didn't figure it out until episode 4!' – which is exactly when we expected people would do it," she explained.
"I think it's a matter of personal choice. I like movies with structures I have to figure out as I go — other people may not.
"In this case, the people who hated it will luck out, because season two is structured differently," she confirmed – in an exciting twist that may mean that season two is more straightforward.
Fans don't know when The Witcher Season 2 will air, however, whispers suggest it could be late 2021.
[Featured Image: Netflix]
Article originally via StudentProblems