We could once again be opening the doors to Dunder Mifflin as John Krasinski sparks rumours of The Office reunion becoming an actual reality. It's been seven years since Krasinksi stepped away from playing the loveable Jim Halpert for NBC's situational mockumentary.
While Krasinski has been busy stepping into Hollywood with A Quiet Place as those continued whispers he'd be perfect to play Mr. Fantastic in the Marvel Cinematic Universe, it's clear he still has an affinity with his time on The Office.
Video you'll love from around the web
Alongside Rainn Wilson and Jenna Fischer, Krasinski was one of the only actors to be a main member of the cast for all nine seasons. Speaking to Esquire, the 40-year-old gushed about his time on The Office and confirmed he'd happily play Jim again.
He told the publication, "The Office was absolutely everything to me. I mean it is my beginning and my end. I'm pretty sure at the end of my career I'll still be known for Jim.
"That was my first experience with Hollywood. It was the first creative family I've ever had. In many ways, they will always be the most important people in that most important experience in my career. So yeah, if they did a reunion, I would absolutely love to do it."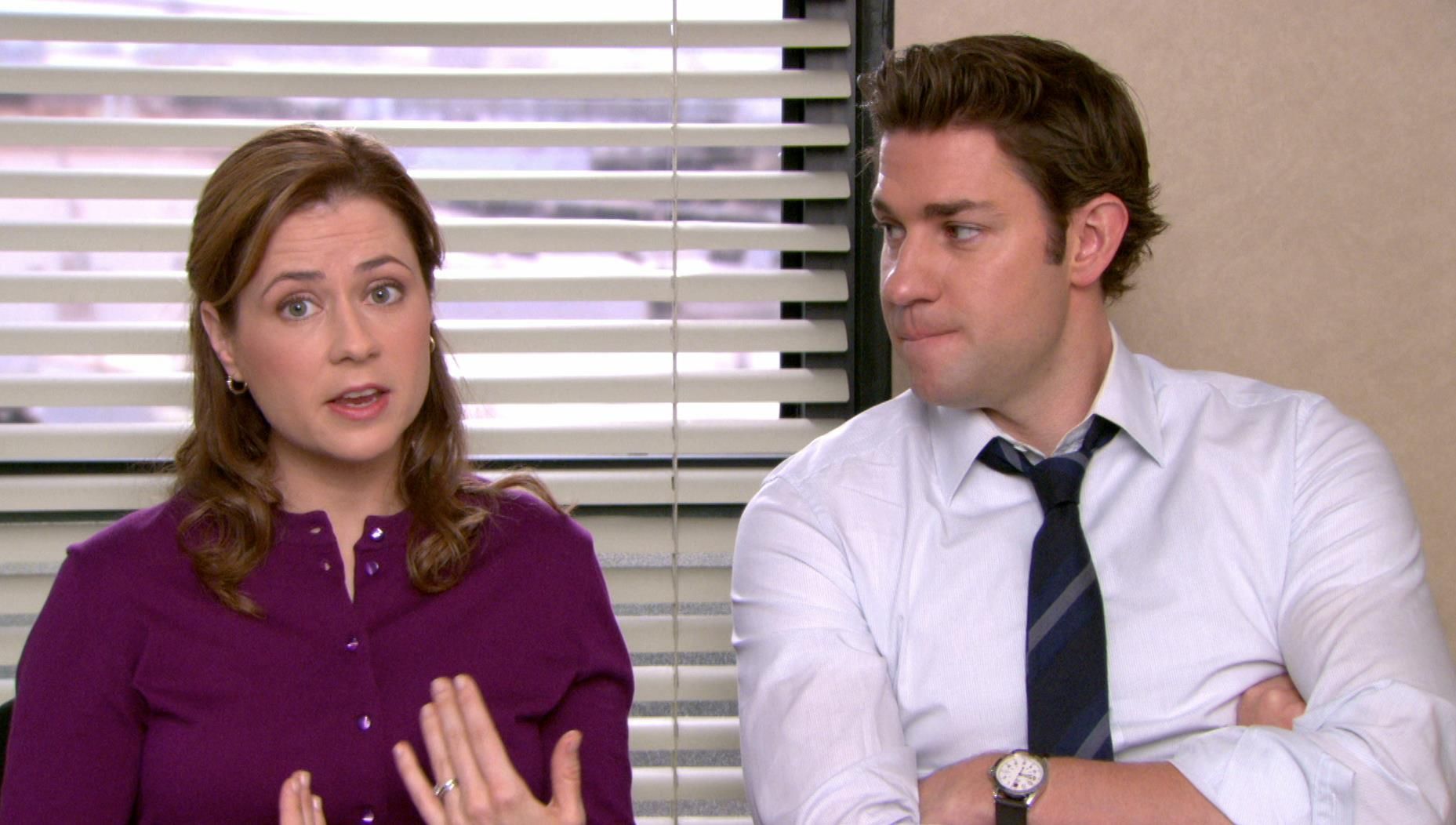 Could it actually happen though? While the cast of Friends has always said they were done with being the Central Perk Six after Season 10 came to a close in 2004, fans were shocked to learn they're coming back for a one-off unscripted special to reflect on the acclaimed sitcom. It isn't quite the news of a revival series, however, it's something we'd previously thought would be impossible.
The story is much the same when it comes to The Office. Steve Carrell has slammed the idea of a reunion and said he cherished his time as Michael Scott "too much" to return to it. The Office ran for an impressive 201 episodes and neatly rounded off everyone's stories with a critically-acclaimed finale and one-hour retrospective.
With 2013's "Finale" being viewed by an impressive 5.69 million viewers, there was a definite feeling The Office got the near-perfect ending it deserved.
Even if Krasinski is willing to bring Jim back into our lives, the idea of The Office returning to our screens is a long way off and would involve getting a lot of other stars on board. That being said, Jenna Fischer and Angela Kinsey have reunited for the Office Ladies podcast to remind us what made the series so great in the first place. Watch this (office) space!
Featured Image Credit: NBC