We're finally getting to see what was and wasn't cut from Avengers: Endgame, and the Marvel Cinematic Universe has revealed there was a whole Thanos backstory that was 'dusted' just like he was. Although we got to meet some of the Mad Titan's extended family, it turns out we missed out on a lot of Thanos during his arc.
Thanos made his presence known in 2012's The Avengers and slowly emerged as the big bad of the world's highest-grossing franchise. We've already covered how Thanos 'could' come back to the MCU, but now, let's see what the original plan for the character involved.
While fans are currently pre-occupied with the adorable Baby Yoda on Disney+'s The Mandalorian, it looks like Baby Thanos could've given him a run for his money. After concept art appeared in a book accompanying the supersized Marvel's Infinity Saga Collection, the images were then shared on CBR.com and showcase teeny Thanos.
Creative Director Ryan Meinerding revealed what was originally thrown around for Thanos. Meinerding claims Infinity War writers Christopher Markus and Stephen McFeely had always wanted to expand the mythos surrounding Thanos.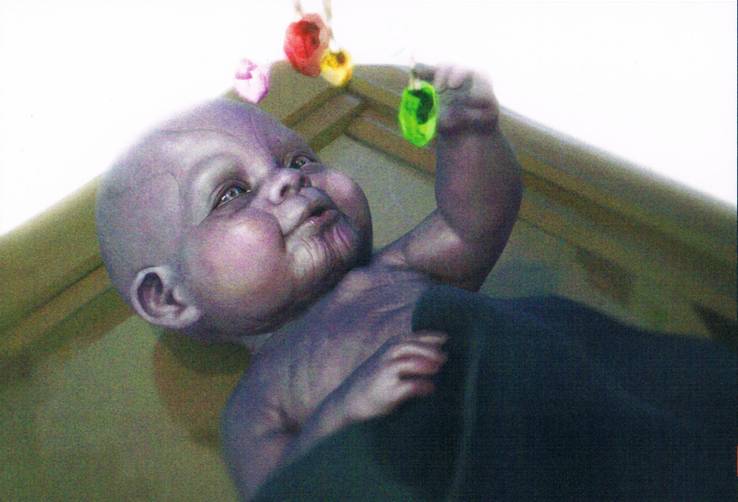 The book's "Unused Concepts" section shows the malformed Thanos at birth — tracks his growth through adolescence and into adulthood. Meinerding confirms Thanos was going to grow up as a pariah and how they'd toyed with the idea of "having an actual teen moment of being that seven-foot tall awkward teenager".
Ultimately, it looks like the sheer amount of action (and death) the Russo Brothers crammed into Avengers: Infinity War meant the subplot had to be scrapped. When it came to Avengers: Endgame a year later, there was even more to get through thanks to the complicated time heist, so its no surprise the Thanos story was left at the wayside.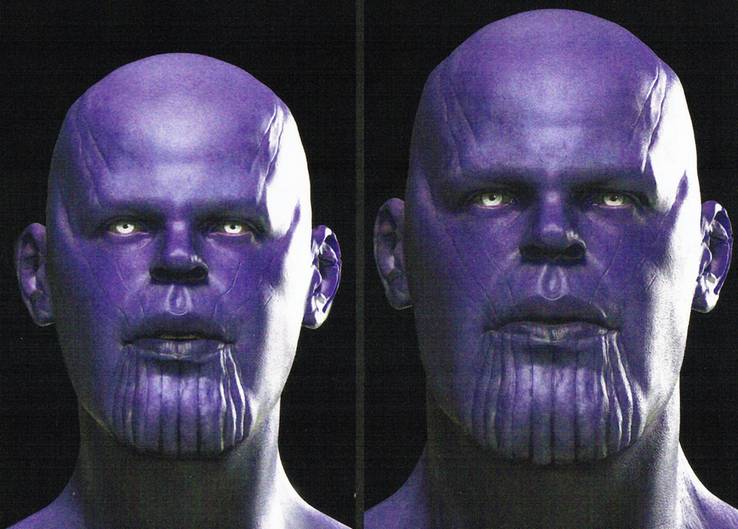 It's interesting to note that both Infinity War and Endgame were originally tipped to be filmed at once and were effectively two halves of the same movie. As for Thanos, there's still a chance we'll get to see his growing pains.
Considering the Eternals from the comics are linked heavily to Thanos and his family, some fans are expecting to see Josh Brolin reprise his role for Chloé Zhao's The Eternals in 2020. Until then, we left cooing over Thanos' cute baby pics.
Article originally via Student Problems.
[Featured Image: Disney]