Huge news for any Kill Bill fans, because it looks like Quentin Tarantino has just given the biggest hint that Uma Thurman could be returning to work on another project with him.
Released in 2003, Tarantino was back on top for with Kill Bill: Vol. 1. Although the first movie was a samurai homage to Japenese cinema, Kill Bill: Vol. 2 followed a year later and was more of a noir Western. There've been rumours of a third movie ever since, but nothing has come of it…yet!
Video you'll love from around the web
Speaking to MTV's Happy Sad Confusedpodcast, Tarantino swung a Hattori Hanzō through all the BS and gave us a glimmer of hope for the future. He told the podcast: "Me and Uma have talked about it recently, frankly, to tell you the truth.
"I have thought about it a little further. We were talking about it literally last week. If any of my movies were going to spring from my other movies, it would be a third 'Kill Bill.'"
Can anyone else see Nikkia Bell (the daughter of Vivica A. Fox's Vernita Green) going on a vengeance mission — Kill The Bride? This stuff literally writes itself, but we'd definitely need Daryl Hannah back as Elle Driver. Driver was last seen being blinded by Beatrix at the end of Kill Bill: Vol. 2and was left an unknown fate while trapped in a trailer with a black mamba.
As the credits rolled and the various members of the Deadly Viper Assassination Squad were crossed off, a question mark appeared over Elle's name. It's easy to imagine the blinded Elle sporting two eyepatches and training Nikkia on how to take out Kiddo.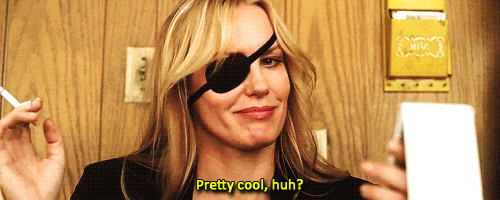 Tarantino is known for cult classics like Reservoir Dogs, Pulp Fiction, and Inglourious Basterds. His movies are connected through the expansive Tarantino-Verse, but it's relatively rare that he works on a direct sequel.
Whether we'll ever get Kill Bill: Vol. 3remains to be seen. Tarantino has repeatedly said he's retiring from directing after 10 movies, meaning he's only got one left. It looks like his bloody R-rated Star Trekmovie is gathering momentum, so it's unclear if there's even room for Kill Bill: Vol. 3.
With both Kill Billmovies grossing over $150 million each — and considering fandom is clamouring for more — a third movie would certainly be one hell of a way to round off his career in the director's chair.
[Featured Image: Miramax]
Words by Tom Chapman.