While you may be trapped in a shoebox apartment in the midst of the coronavirus outbreak, at least you can build the home of dreams as The Sims 4 has slashed its prices. As everyone twiddles their thumbs and attempts to work from home, Electronic Arts is helping us pass those self-isolation evenings with a 75% discount on The Sims 4.
It's hard to believe The Sims first came out in 2000, meaning we've had two decades of making those little humans' lives a misery. With The Sims 4 being the fourth major installment in the video game franchise, it's still hugely popular after its original release in 2014.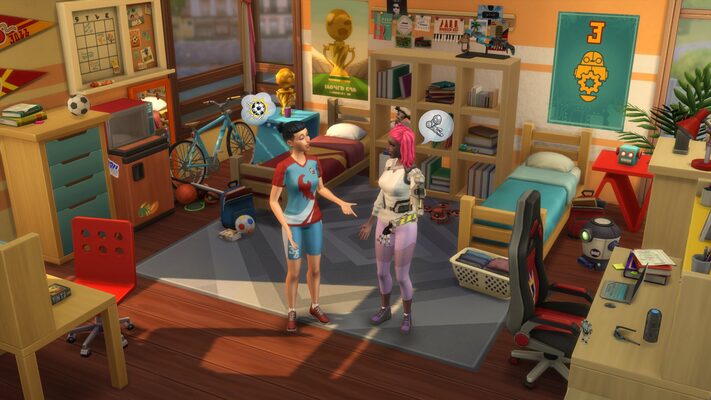 Just like previous games, The Sims 4 has a number of expansion packs to brings us back for more. Although some of us undoubtedly grew up with the likes of Hot Date, Makin' Magic, and Unleashed, The Sims 4 has really pushed the boat out with City Living, Island Living, and the recent release of Discover University.
You can now click your way to happiness for just $14.99. That's right, The Sims 4 is currently on sale with the base game costing a fraction of what it used to. The Digital Deluxe version is now available form the EA or Origin sites.
Safe to say, the news was a hit and happy gamers soon started sharing their love online. Even as COVID-19 has the world gripped in fear, Electronic Arts is bringing a little good news to all our lives.
Fans pleaded for EA to put the 'stuff' furniture packs on sale, but for now, it's just the core game that's a steal. If you want to download any of the expansion packs, they're also boasting a nice 50% discount. Well, that should tide you over until the coronavirus madness dies down a little.
If you still don't know whether to part with your cash, the Digital Deluxe version includes the base game, as well as "Life of the Party", "Up All Night", and "Awesome Animal Hats" DLCs. If that wasn't enough, you also get a digital copy of The Sims 4 soundtrack.
With China coming out the other side of coronavirus and Italy currently under a strict lockdown, there are calls for countries like the UK and USA to follow suit. We're waiting to see what governments do next, but don't worry, that should give you plenty of time to download The Sims 4.
[Featured Image: Electronic Arts]