Let's face it, if someone offered you the chance to be paid (pretty handsomely as well) to sit and play your favourite games I don't think there's many that would pass it up.
If this had been 10 years ago, the idea that you could convert your home gaming into a lucrative online career would have seemed ludicrous, and streamers like Ninja and Shroud have proven that there's a LOT of money to be made from streaming your gameplay to the masses. FYI, Ninja made $5.2 million last year alone, so dreams really can come true…
But what does one even NEED to start their own streaming channel and start earning the big bucks with the best of the best? Let's start with the basics:
The Gaming Chair
You're going to be clocking a lot of hours playing games on your PC, so I'd probably invest in a comfortable, posture-supporting gaming chair. Trust me, your back will thank you for it in the long run. The iProgramming Gaming Chair on GameByte shop is actually a perfect fit for this, so make sure to check it out here!
Monitor
Making sure you're getting the most out of your streaming techniques requires a monitor that can do it all, and you're probably going to want to make sure it allows for multiple windows/a lot of pixels moving around the place. After all, you need to be able to reply to your followers and still be able to see your game stream to ensure everything flows. We love the electriQ 24″ 4K UHD 60Hz FreeSync HDR Gaming Monitor, which offers pin-sharp quality, life-like realism and reduced blue light emissions. Buy it here!
Mouse
You're going to need to click from streaming uploader, to Twitch, to your game and more as effortlessly and flawlessly as possible, so for that we'd suggest the Logitech G602 Wireless Gaming Mouse. It covers you for 250 hours of gameplay in one single battery life (almost eight times that of other wireless gaming mice) and a naturally-shaped grip design, this mouse offers maximum quality and comfort over those long hours of use so you can stream at ease and not worry about your mouse sabotaging your game skills.
Buy it here!
Keyboard
A comfortable keyboard is essential for ensuring you can quickly respond to anyone in the Twitch chat. Of course, speaking on the stream is the easiest way for you to communicate, but you're also going to want to connect in different ways, and while your next game loads The Razer Cynosa Chroma USB RGB Gaming Keyboard is perfect for building that all-important personal connection with your fans. Buy it here!
Headset
Arguably, this is going to be one of the most important tools for your stream. Serious gamers need crystal-clear sound, a high-quality microphone and – let's face it – something a little stylish for your on-camera streams. Enter the Turtle Beach Stealth 600XB1 Gaming Headset. After all, this is how your community can hear you and how you present yourself, so you're going to want only the best of the best. Buy it here!
Streaming Capture Card
Now if you're streaming directly from your PC, you may not even need a capture card initially, but if you're wanting to stream in HD and 4K (and also add in cool features like Sub notifications or a cool widget when someone donates to you, then you may want to invest. We recommend the Elgato 4K60 S+, but we also appreciate that of all the streaming cards it is of course the priciest and maybe where you'd want to invest AFTER you had started to see a bit improvement with your channel.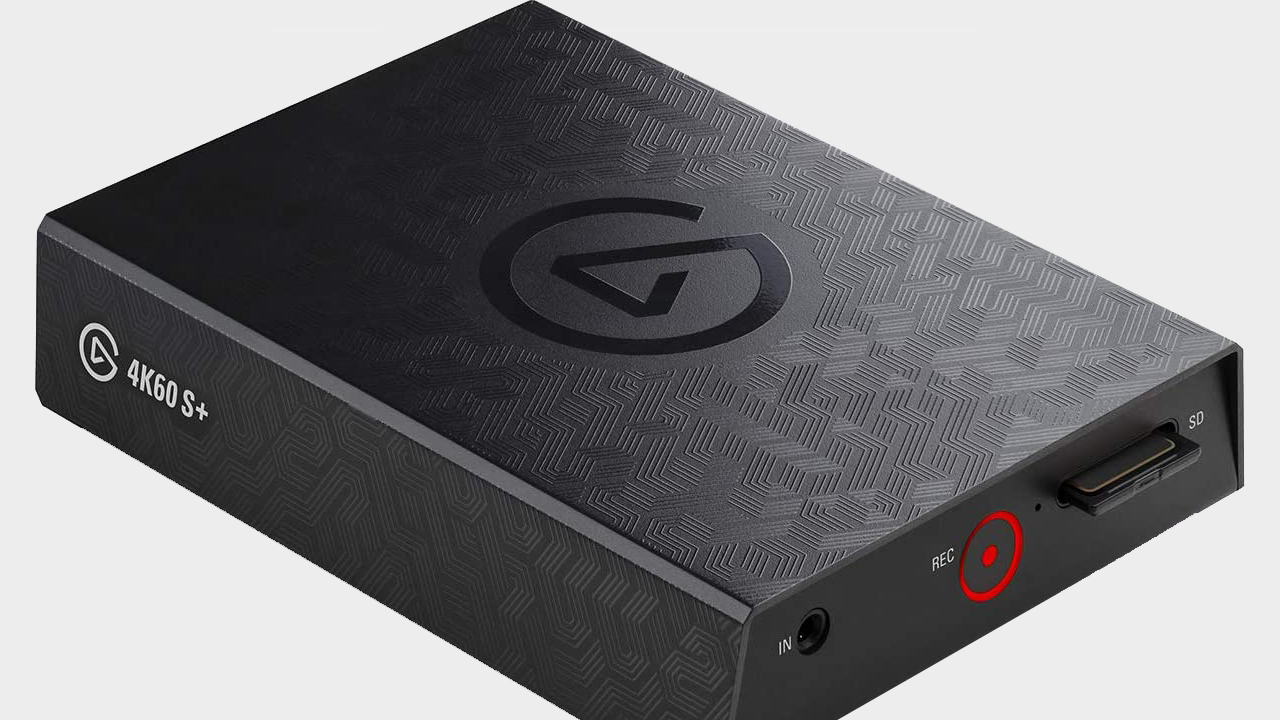 If you're looking for something in a bit more of an affordable price range, try out the Elgato HD60 S+. It's also one of the only capture cards that can help you stream directly from your Nintendo Switch to Twitch.
Lighting Set-Up
Every streamer needs optimal lighting so that the fans can see you properly while you complete those all important missions, and the Elgato Key Light Air is perfect for this. Might be a bit pricier than a standard light from Argos, but your skin positively glow from the incredible lighting set-up, so it's always worth investing in.
Stream Deck
Okay, so now that you're a pro and you're switching from one stream to another, while checking on your social channels and also messaging back all of your new followers, flicking between constant tabs can become a bit overwhelming. Stream Decks are perfect for having everything all in one place – meaning you just need to sit back, game and watch those followers slowly rise without getting too caught up in technical side. Control all in one small, yet ideal space with Elgato's Stream Deck XL.
So what are you waiting for? Go start your channel, get everything you need together and allow your creativity to flow – if Ninja can earn millions playing games each year, then so can you.
This article contains affiliate links, please be aware that we may receive commission on purchases made but this will not affect how much you pay.
[Featured Image Credit: Ninja Instagram / Elgato]