Combine one of the most difficult games ever created with an actual intense workout and you have the making of what sounds like my personal nightmare. Having to physically move around to avoid the onslaught of attacks from the Dark Souls enemies would definitely be a fast track to losing some of the self-isolation pounds I have surely accumulated, that's for sure.
Modder SuperLouis64 is no stranger to the art of remodeling games to be played with an array of attachable controllers. Some perfect examples of this are when he defeated a Dark Souls boss using the DK Bongo Drums and when he played through Halo using the guitar hero guitar as his controller.
Movement in Dark Souls is now controlled by an on-the-spot jog, attacking requires you to squeeze the ring together and you have to complete a full squad in order to drink from your Estus flask and replenish your health. So basically, if you don't run, you don't move.
Okay so I am already sweating at the mere prospect of completing the tutorial section of Dark Souls 3 using this method. SuperLouis64 explains during his playthrough that initially, the game was fine for him. He's an active person in general so the start of the game was quite a simple workout for him. After a few hours of gameplay, however, it's clear to see the mod has absolutely shattered him, as he is visibly covered in sweat and can be seen really struggling to keep up with the demanding pace the boss battles and challenging scenarios present.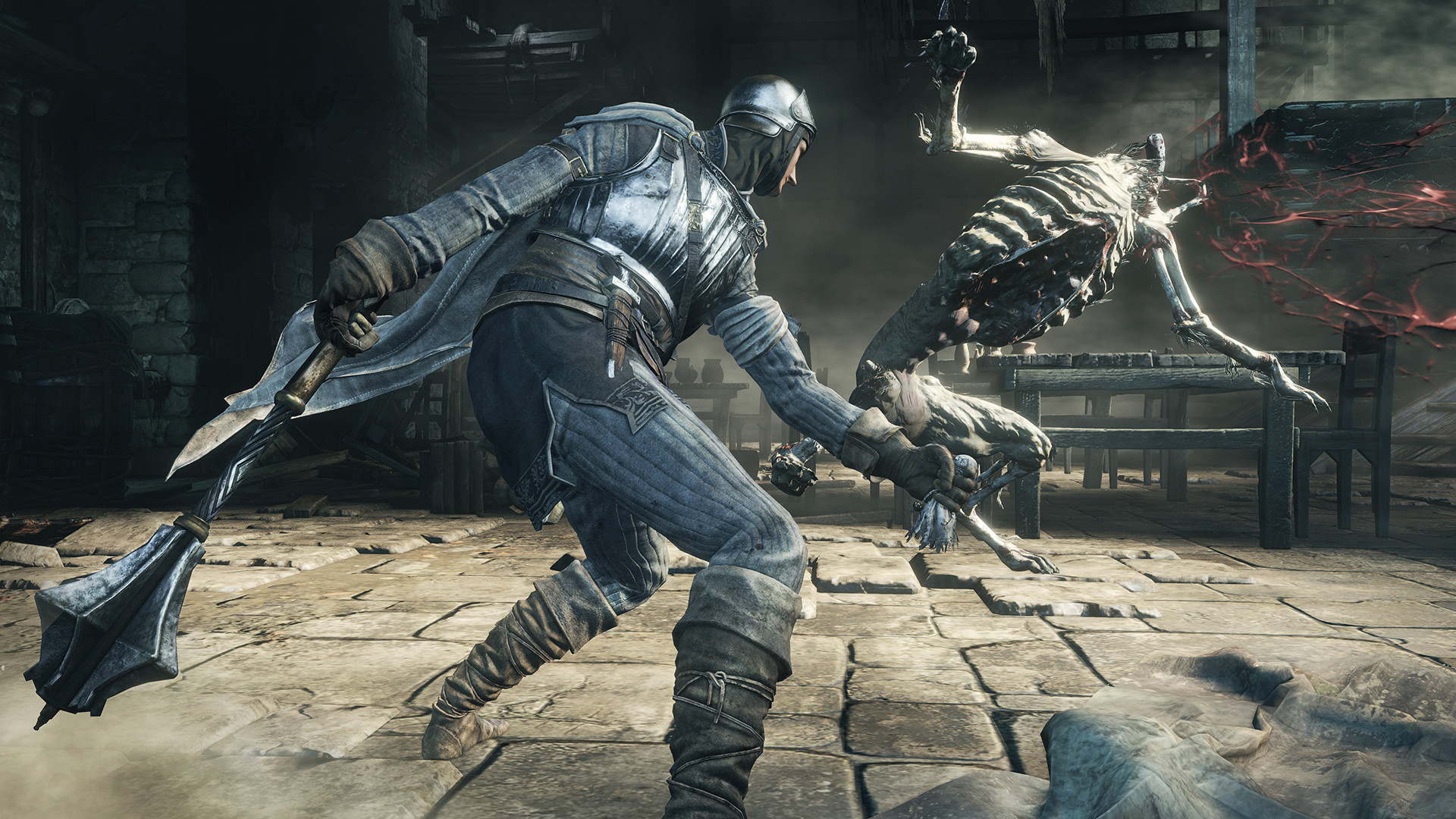 Needless to say, the mere fact that SuperLouis64 managed to make it even a couple of hours into the game using these cardio demanding controls is a feat that should be applauded. Dark Souls 3 is a game that holds no prisoners when it comes to combat scenarios and challenging gameplay. Congratulations SuperLouis64, you have a ridiculous amount of stamina.
[Featured Image Credit: FromSoftware]