More PlayStation games could be heading to PC, according to the publisher's Steam curator page [via VGC].
In case you're unaware, Steam Curator pages act as a centralised hub for games from specific companies. Now that PlayStation Studios' curator page is live, Steam users can find all of the publisher's games within one storefront page.
So, what's that got to with PlayStation games on PC? Well, the PlayStation curator page states the publisher has 41 products available on Steam. However, it turns out that only 24 of those games and DLC are actually visible in the storefront. Now, I'm not a whiz at math, but this seems to suggest that more PlayStation PC ports are on the way!
Before you get too excited, it's worth mentioning that this isn't an official confirmation. After all, the information on the page could simply be incorrect. However, according to a report published last year, Sony is planning to bring more PlayStation games to PC. Sony's CEO Jim Ryan also previously told GQ that porting PlayStation games to PC was "a fairly straightforward decision."
Currently, Sony has Death Stranding, Horizon Zero Dawn, Predator: Hunting Grounds and Helldivers available on Steam. Days Gone is also coming to the platform later this month, alongside its downloadable bike skins. With any luck, Sony will continue to announce first-part ports for the PC platform. While it's unlikely that the company will port all its exclusives, games like Bloodborne and Ghost of Tsushima could make their way to PC.
Hopefully, Sony will reveal more PlayStation PC ports soon. While most of Sony's games will probably remain exclusive to console, the company's presence on PC is vital.
This especially true when you consider the success of Xbox Game Pass, which houses a console and PC experience under one platform. If there's one thing that's certain, it's that hardware exclusivity is swiftly becoming a thing of the past.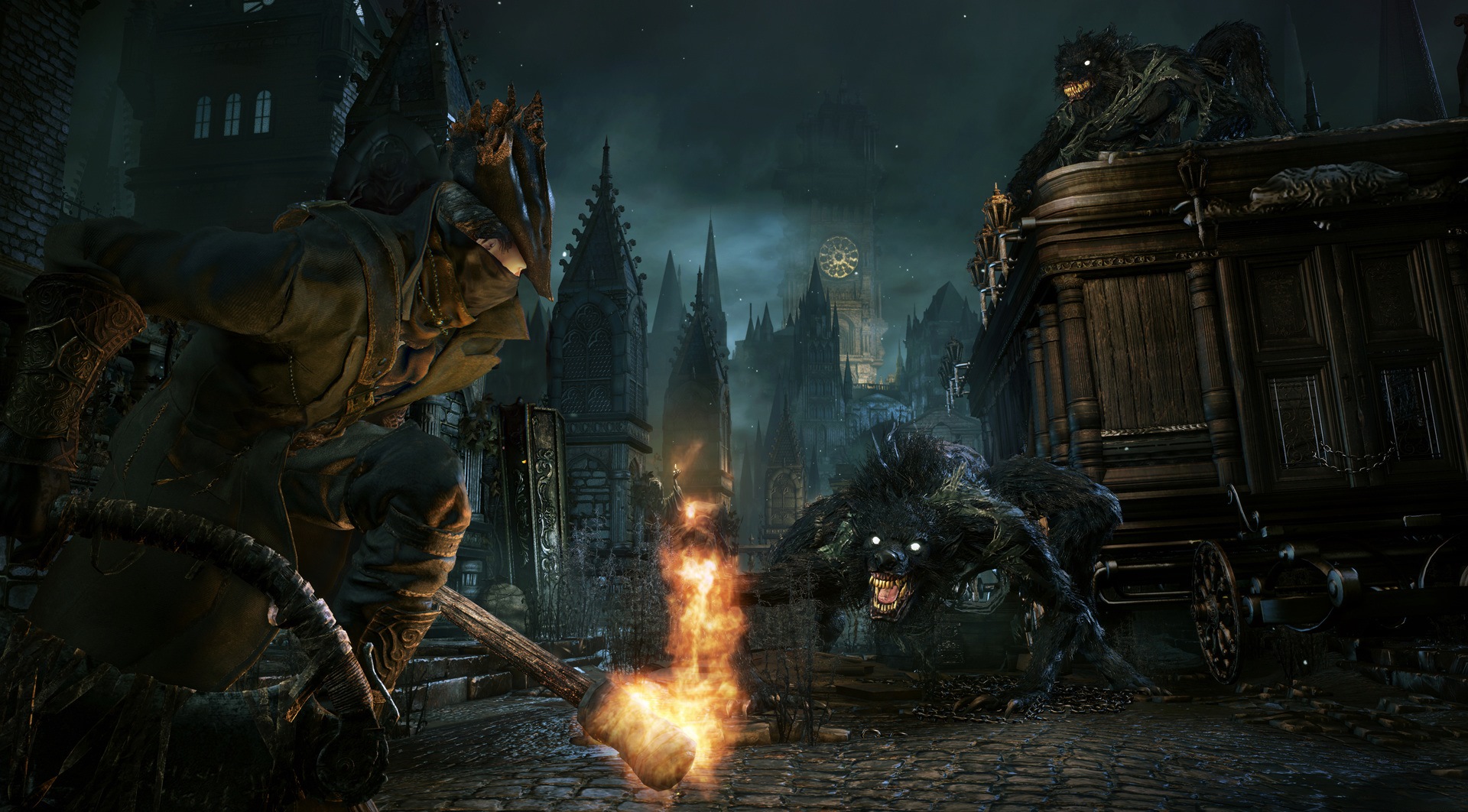 Are you excited for more PlayStation PC ports? Let us know on our social media pages!
Shop With GameByte!
Don't forget you can find some of these great games and more through the new GameByte Shop! The GameByte Shop is stocked up with the latest games, merch and accessories. We might even have a new-gen console or two! Sign up to our newsletter to be notified of our console drops. Please note the GameByte Shop is available for UK customers only.
Featured Image Credit: Sony/FromSoftware