Jon Favreau's The Mandalorian is off to a stellar start, and it's in no small part thanks to the meme, the myth and the legend that is Baby Yoda.
While Pedro Pascal takes the lead as our titular Mando, Disney probably wasn't prepared for the runaway success of Baby Yoda. For those who haven't seen him (seriously?), the tiny green critter was introduced in The Mandalorian's premiere episode as the asset the Mandalorian was hunting.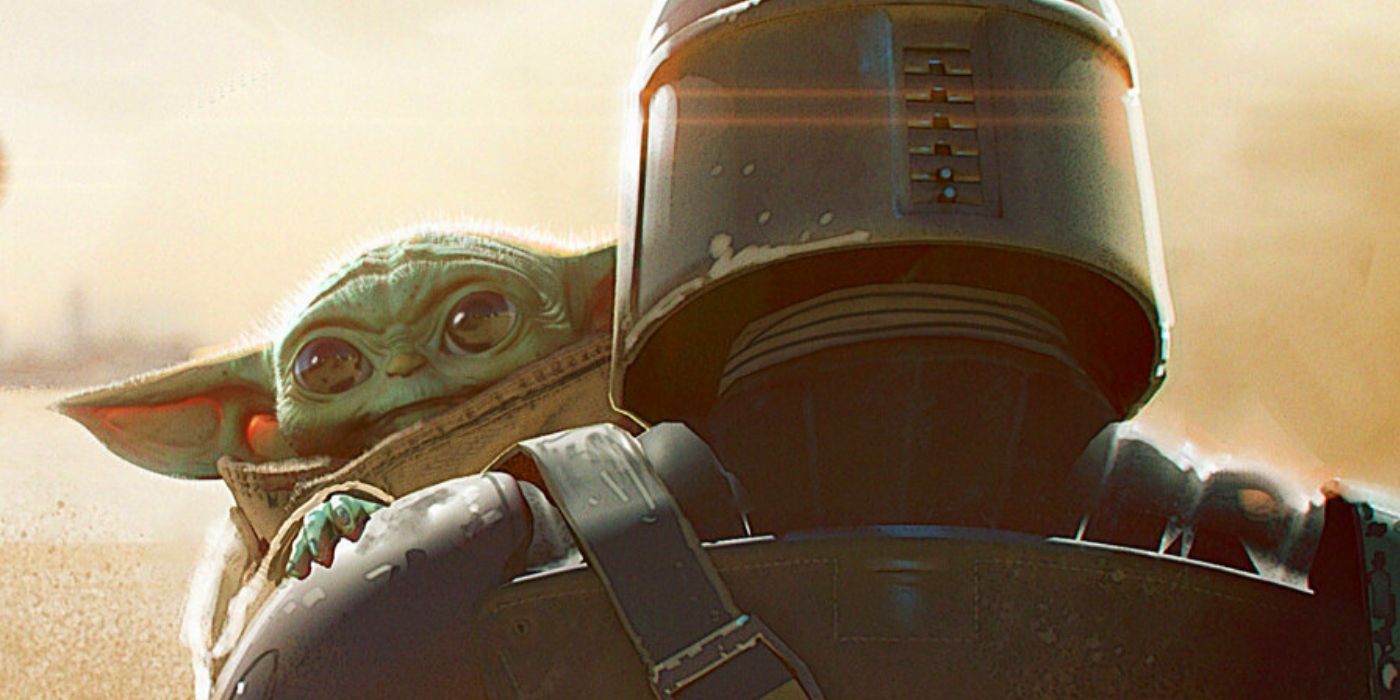 Since then, Baby Yoda has become an internet sensation with various gifs, memes, and an upcoming line of Star Wars merchandise. As we continue to wait for cuddly Baby Yoda toys, one creative mind took on the challenge themself — with some horrifying results.
Appearing on Etsy, this Baby Yoda 'Reborn' Doll is attracting a lot attention thanks partly to its $600 price tag. However, it's also the doll's 'unique' look that is making it stand out from the crowd.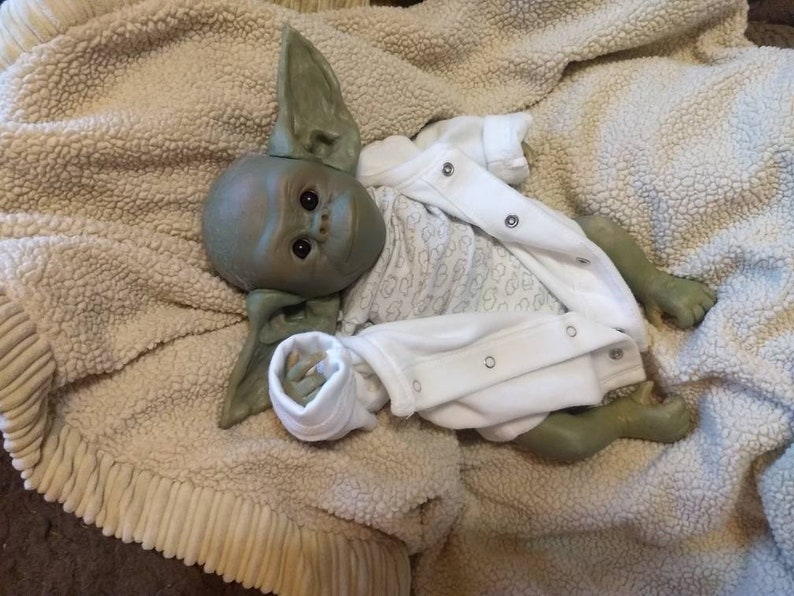 Baby Yodi's description reads: "Meet little Yodi, Yoda's long lost newborn 🙂
Weighing just 2.5 pounds and 17 inches long, he's the perfect size to snuggle. His sweet little doe suede jointed body has been premium stuffed and weighted with contained tiny glass beads.

"Yodi was created using the sold out vinyl kit Chaz. I sculpted his ears using polymer clay.His lush green skin tones we're created using multiple layers of Genesis heat set paint that has been double sealed to last."
Some pointed out that it looks like the person has got a standard monkey doll and glued some ears on, but we can't possibly comment.
no. pic.twitter.com/d4y0AbImya

— paige (@BonerWizard) November 28, 2019
November 28, 2019
This is "not" the way ?

— elmurdoc (@elmurdoc191) November 29, 2019
November 29, 2019
The Mandalorian wouldn't have gone back for…whatever this is

— NecroMomicon (@JesDKArt) November 29, 2019
November 29, 2019
I'm holding out for Cabbage Patch Yoda.

— Ed Jolly (@ejolly42) November 29, 2019
Elsewhere, someone clocked that other savvy Etsy sellers have been shipping Gremlins dolls painted to look like Baby Yoda.
someone is selling repainted gremlins toys on etsy as baby yoda for $220 and honestly i respect the hustle pic.twitter.com/ZOLhEx9FHw

— Colin Luderitz (@Loo_derr_its) November 23, 2019
Despite the show being called The Mandalorian, there's no escaping the power of Baby Yoda. As for Pascal being outshone by a puppet, one fan asked what it feels like. The Game of Thrones star simply replied, "I'm cool w it."
Season 1 of The Mandalorian continues to rumble on as Favreau already gets underway with Season 2. Expect to see plenty more bootleg Baby Yodas coming soon. Aren't we lucky?!?
[Featured Image: Etsy/Disney]
Article originally via StudentProblems.