Rick and Morty creators Dan Harmon and Justin Roiland are known for putting a lot of thought into Rick and Morty — making it more intelligent than your average adult animation.
After his fleeting appearance in Season 2's "Total Rickall", we nearly lost Mr. PB when he was unceremoniously gunned down by Beth. Thankfully, he was revealed to be alive and famously rounded off Season 3 with a tantalising tease of Season 4. While he might seem like a relatively minor side character, one theory dives into the history of the sausage-like alien.
In a recent video from The Film Theorist, there's a theory that Mr. Poopybutthole's origin story has already been revealed in Season 4. The idea is that he's simply Morty from an alternate universe. Whoah, bear with us on this one.
When we last saw Mr. PB, he gave us a glimpse at his family life with the appropriately titled The Poop in my Pants scrapbook. Here, we learn he went to the same school as Morty (albeit an alternate version). Also, note that he met his childhood sweetheart there and they got married. Mrs. Poopybutthole is a redhead and could be an alternate version of Morty's crush, Jessica.
In Mr. Poopybutthole's universe, we also see nods to the Rick and Morty multiverse with a signed note from Summer and a picture of those horrific Cronenberg monsters. We've already seen that not every Morty out there looks like 'our' version from Universe C-137. Remember how the Season 4 premiere introduced Nazi, wasp, teddybear, and shrimp version of the characters.
What happened to Mr. Poopybutthole though? Assuming he is Morty, then where is Mr. Poopy Rick? It's a nice idea to think the creators planted this minor character in our minds years ago (just like the parasite he is), only to give a shocking reveal further down the line.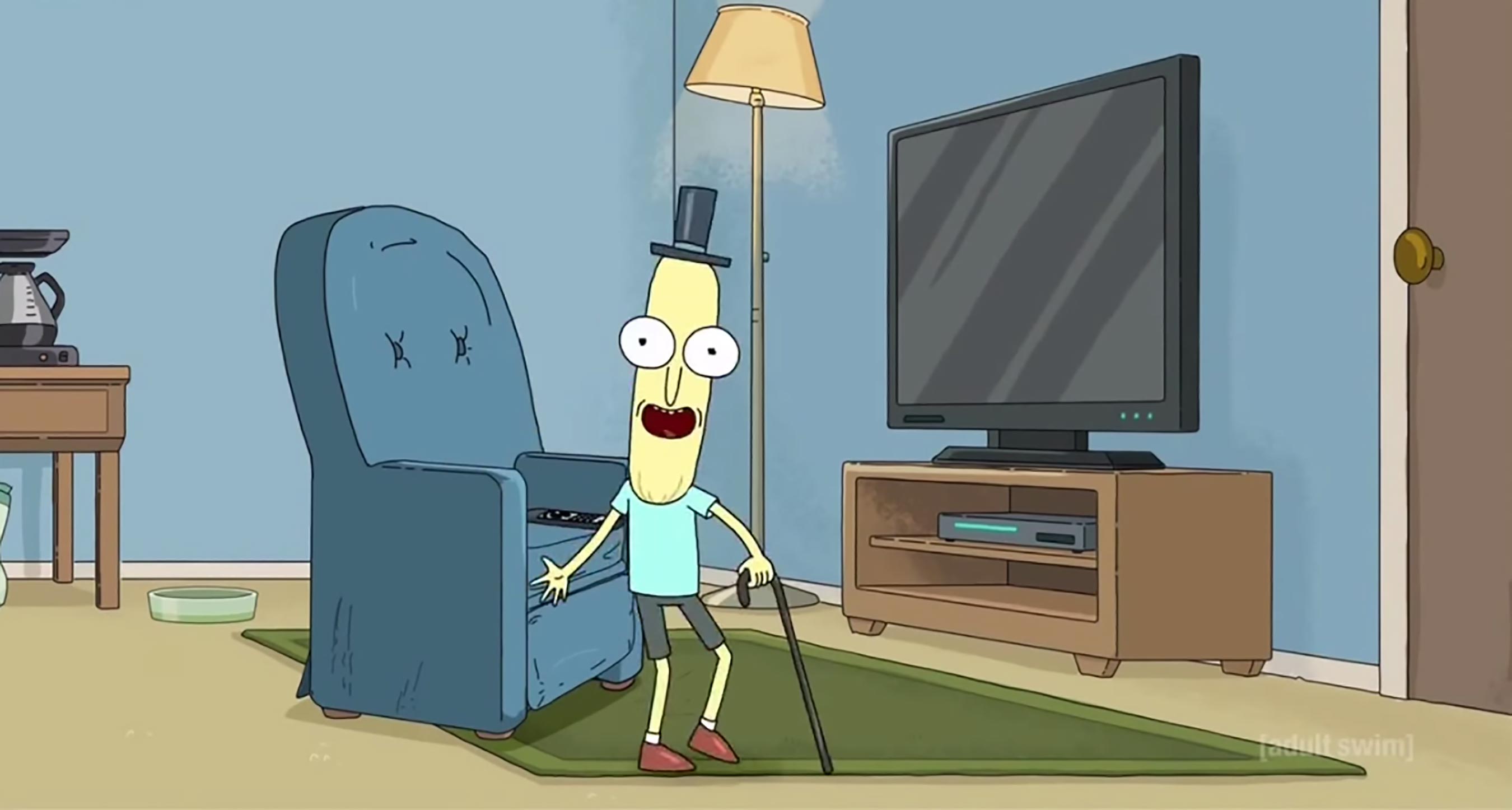 Even if you don't remember Mr. Beauregard, Ghost in a jar, Reverse Giraffe, or Cousin Nicky from "Total Rickall", there's no denying Mr. Poopybutthole was a standout addition to the show's early days.
When it comes to Season 4, we're already expecting to get some more background on Evil Morty, and as we've already seen the return of the Meeseeks and Gearhead, is Mr. Poopybutthole next?
Did you know we've opened up a new store? Check it out and make sure to sign up for our newsletter so you never miss out on deals, exclusives and more!
Article originally via StudentProblems.
[Featured Image: Adult Swim]